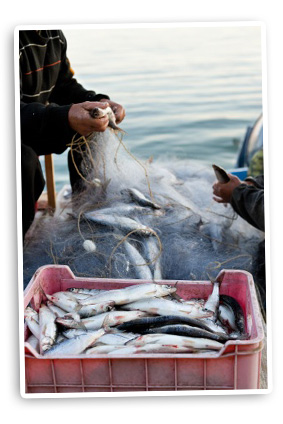 SUSTAINABILITY
Yihe Corporation is committed to protecting the sustainability of the world's oceans. We recognize the value of this shared natural resource and vow to safeguard the environment through responsible fishing practices. Yihe prioritizes the environmental integrity standards of the Marine Stewardship Council (MSC) and we work to ensure the health of precious ocean ecosystems. We proudly display our "Certified Sustainable Seafood" designation from the MSC on our salmon, Alaska pollock and cod with certification pending on our sole, flounder and other species.
What is MSC?
An independent, global, non-profit organization, the MSC has offices in the UK, USA, Australia, Japan and the Netherlands. In a bid to reverse the continued decline in the world's fisheries, the MSC is seeking to harness consumer purchasing power to generate change and promote environmentally responsible stewardship of the world's most important renewable food source.
The MSC has developed an environmental standard for sustainable and well-managed fisheries. Its product label rewards environmentally responsible fishery management and practices. Like our consumers, we're concerned about over-fishing and its environmental and social consequences. Through Yihe's commitment to sustainable seafood resources, and with the MSC's efforts to provide independent assessments, consumers are increasingly able to choose seafood products which meet or exceed environmentally safe practices for preserving ocean ecosystems.