Our Brands
Ocean Eclipse

Indulge your taste buds with Yihe's all-natural Ocean Eclipse seafood varieties. Our broad mealtime selection includes wild-caught salmon, Alaska pollock, scallops, mahi mahi and rockfish. What's your pleasure?

Read More.

Ocean Select

Yihe's Ocean Select value line provides the greatest value for your family dinner table with a variety of well-loved seafood selections.

Read More.

Oceanside Cuisine

Choose from five tender seafood entrees with steamed vegetables and pasta or rice cooked to perfection in a patented, multi-level cylinder

Read More.
Three Minutes to Done!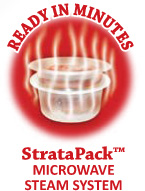 StrataPack
Prepare Oceanside Cuisine meals to gourmet perfection with the latest in microwave cooking technology. All Oceanside Cuisine seafood meals are packaged in the high-tech StrataPack™ 2-level cooking cylinders.
Read More.