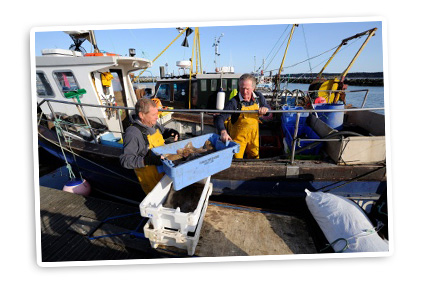 Who We Are
Yihe Corporation serves the world.
Yihe (pronounced yee hee) is a leading seafood company and high volume seafood processor. We've embraced rapid change and positive advancement in the seafood industry. Formed just nine years ago, Yihe combined 100 years of industry experience in a select management team with expertise in fishing, processing, quality assurance and international logistics. Yihe Corporation is now the largest importer of salmon in the United States.
By prioritizing sustainable fisheries, human rights, and safety in food handling practices, we grew to serve customers across the globe. Headquartered in Pasadena, California with production facilities in Qingdao, Yantai and Beihai, China, Yihe produces high quality frozen seafood in three product lines: Ocean Eclipse, Ocean Select and Oceanside Cuisine.
With a dedicated, contracted fishing fleet and the production capacity to ensure a year-round supply of MSC-certified seafood, we specialize in providing consumers wild caught salmon (chum, pink, and sockeye), Alaska pollock, cod, mahi mahi, flounder, ocean perch, haddock, tilapia and catfish.
Complete, finest, highest…and healthy!
Yihe offers our customers complete commitment to secure the finest seafood and provide the highest qualified processing supervision using the most advanced quality assurance procedures available. But it's more than just acquiring and ever so carefully handling great seafood for our customers. Our advanced knowledge of each species has inspired us to provide delicious new preparations for this heart healthy food.
See our line of Oceanside Cuisine seafood with a variety of tasty sauces and marinades.
Learn more about the health benefits of eating fish.