'New Yihe,' New Hope
Out of the ashes of receivership, Yihe has emerged with new financing, rebuilt relationships with its main distributor, and a new business plan.
IntraFish Media John Fiorillo March 17, 2014 4:42 pm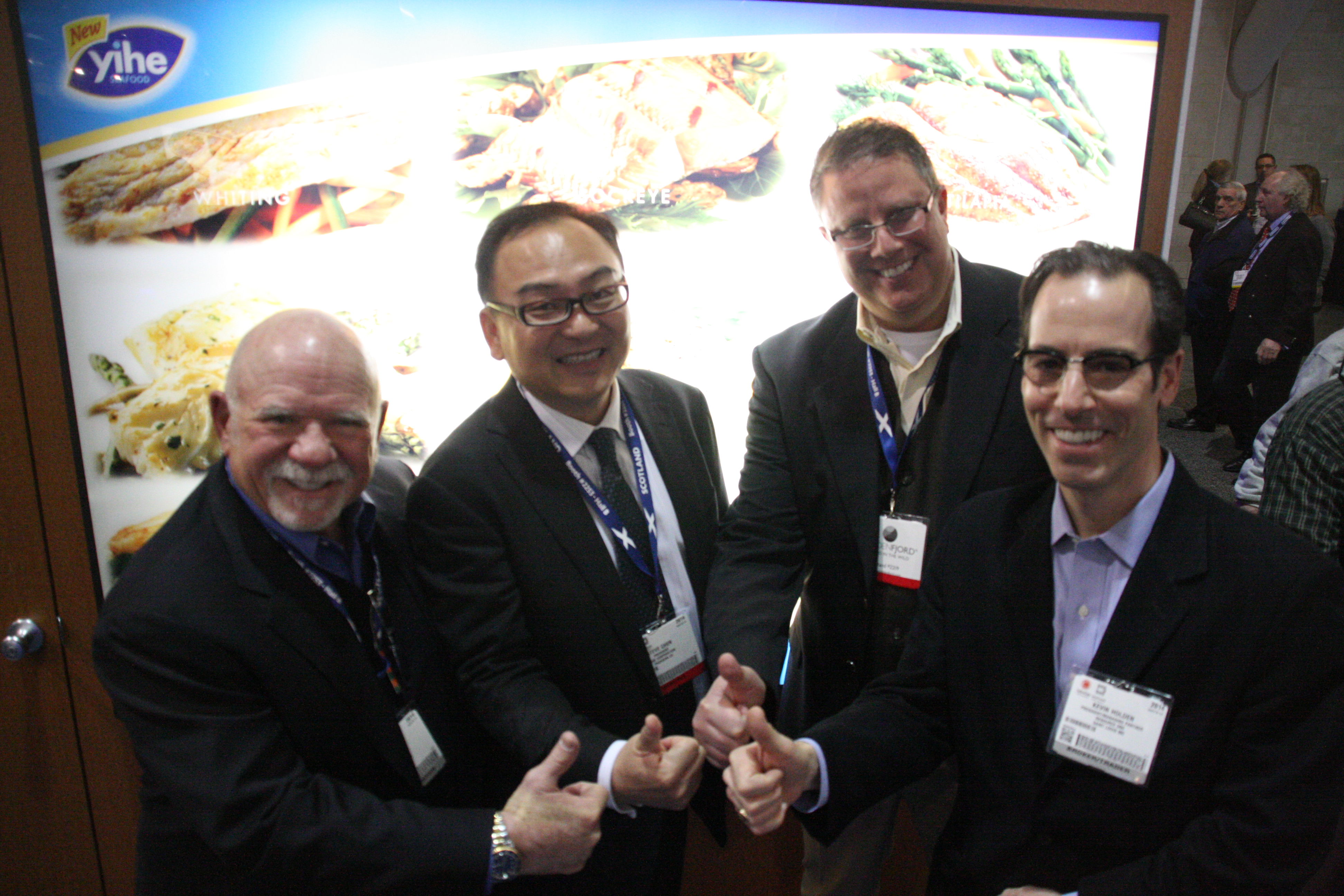 Founder and CEO Steve Chen told IntraFish it was a long six months since Yihe went into receivership at the hands of its distributor St. Louis-based Resource One.
The company wasn't able to renew its contract to sell its salmon burgers to retail giant Walmart for 2014, although its still fulfilling 2013 commitments, its Seattle office was closed, employees let go, plans for a new plant in the United States scrapped and financial support was hard to come by.
But through it all Chen kept in communication with Resource One, the company that put Yihe in receivership last fall, and after many long conversations between Chen and Resource One's CEO Ed Cuccio, the two companies have partnered again, launching their rebranding of the "New Yihe" at the Seafood Expo North America in Boston.
Last year, at its first Boston seafood show, Yihe made bold claims it had annual sales of $500 million (€358.9 million). In fact, court records from the receivership show sales were in the $120 million (€86.1 million) range. Nevertheless the big claims at Boston focused the bright light of the industry on the company.
"I'm feeling stronger than I was a year ago," Chen said.
All sales for Yihe will now go through and be managed -- including logistics, product planning and tracking and back-office administrations -- by Resource One, he added.
Chen also said he found new funding from his long-time partner and friend, Junbin Yang, owner of Fuhuang Group.
With the three companies now joined as one, a new business model was laid out. Resource One, which only sources seafood from Yihe, will handle all the companies sales, tracking and distribution, Yang's company will help with financial support and procuring supply, while Chen focuses on relationships with fishermen from Alaska, such as Silver Bay, which provides a majority of the company's salmon.
Chen will also continue to operate his two processing facilities in China for Harong Foodstuffs and Ocean Eclipse.
"We did a lot of soul searching," Cucio said following the fallout between Yihe and Resource One. "We got together and decided to rebuild the relationship. We acknowledge there were mistakes, be now we can fix them." Michael Klein, vice president of sales for Resource One, said the renewed partnership will allow the company to roll out a whole new series of products in the next couple of years with the goal of regaining trust amongst former and potential retailers.
"We're all in," he said. "We want to pick up where we left off. Regain our momentum and expand into other products in 2015."