Pre-marinated, rubbed salmon
Undercurrent News on Sep 2, 2014, 2:30 pm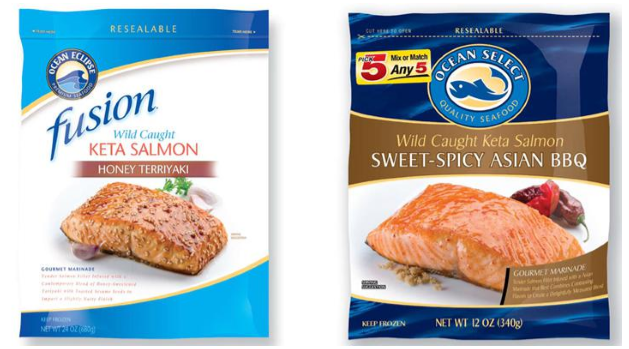 New from Yihe Corp. for use in private label programs is a line of salmon products pre-marinated or rubbed with spices and sold under its Ocean Eclipse Fusion brand.

The salmon is sold in a gusseted resealable bag format containing four 6-ounce Keta Salmon portions.

Yihe is in lab review, finalizing several marinated and dry-rub spiced salmon products including, honey lemon glaze, honey glaze, lime & ghipotle glaze, garlic herb, garlic ghipotle, Asian teriyaki, sweet chili, BBQ and Chicago steak rub.

All portions are individually wrapped. The dry rub flavors are Blackened Heat, Tuscan Garden, Citrus Pepper and Louisiana Rub. The marinade flavors are Honey Teriyaki with Toasted Sesame, Sweet Chili, Lime Chipotle and Sweet-Hot Asian BBQ

- See more at: http://www.storebrands.info/pre-marinated-rubbed-salmon#sthash.MuDDdYmV.dpuf