Yihe Expands Value-Added Salmon Range
Undercurrent News on May 23, 2014, 5:33 pm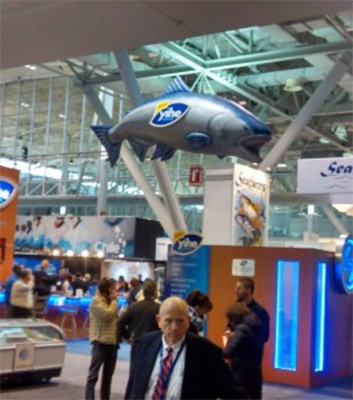 US frozen fish supplier Yihe Corporation will expand its salmon product line.

The company is developing 8-10 new salmon marinated products capitalizing on consumer flavor profiles and trends — allowing for the customization of local spices and flavors to create new regional offerings.

Yihe is in lab review, finalizing several marinated and dry-rub spiced salmon products including, honey lemon glaze, honey glaze, lime & ghipotle glaze, garlic herb, garlic ghipotle, Asian teriyaki, sweet chili, BBQ and Chicago steak rub.

"Capitalizing on the popularity of salmon and leveraging Yihe's dominant raw material sourcing capabilities, we are moving forward with an expanded line of marinated and spiced salmon products that meet our consumers' and customers' needs. The objective is to keep salmon offerings on the creative edge, and drive additional repeat purchases," said Steven Chen, Yihe's president and CEO.

"It is critical that we offer products that are aligned with consumer taste and flavor profiles. We will continue to innovate our product offerings to meet consumers' needs and evolve our business model to ensure stability and long-term success for our customers," said Chen.

Yihe has just recently expanded its relationship with Preferred Freezer Service and has contracted for logistics services out of its Linden, New Jersey facility.